ZK Jet
From Documentation
Introduction
ZK Jet is a browser extension for Firefox which provide users with a ZK sandbox environment. Without the need of setting up a web server, it provides a ready-to-use environment for composing zul and for confirming results immediately.
Features of ZK Jet
ZUL Editor
1. Edit ZUL code in editor

2. Click Try Me button for execution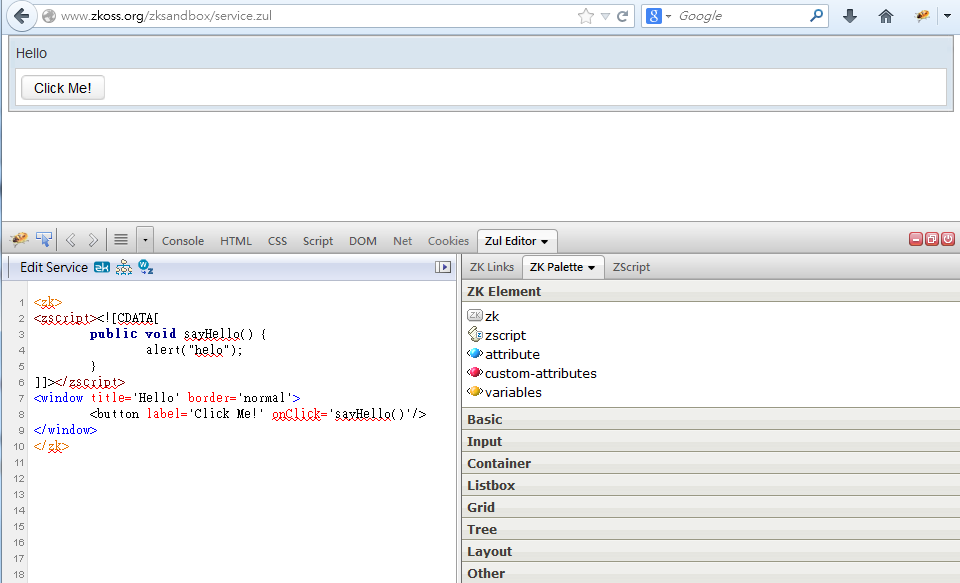 Output DOM tree
Click Output Dom Tree button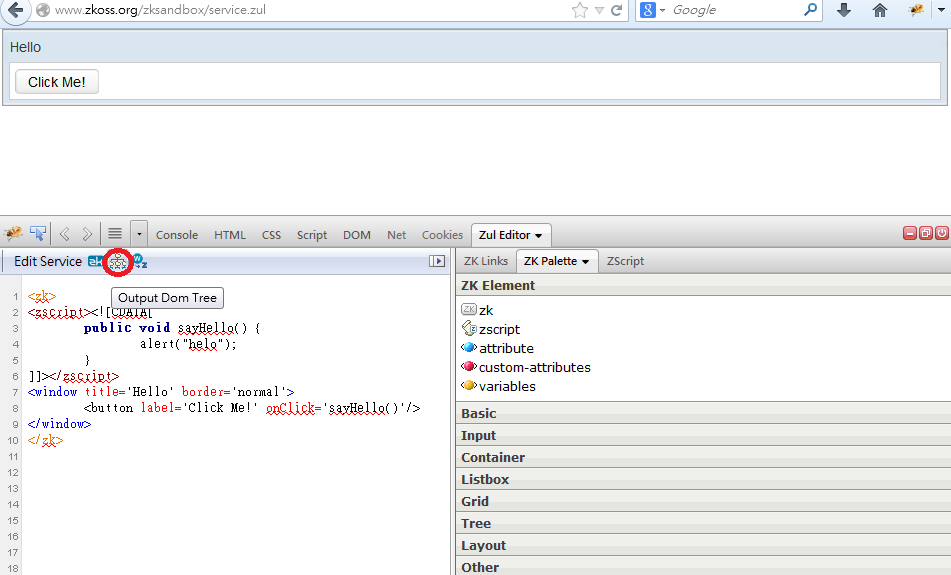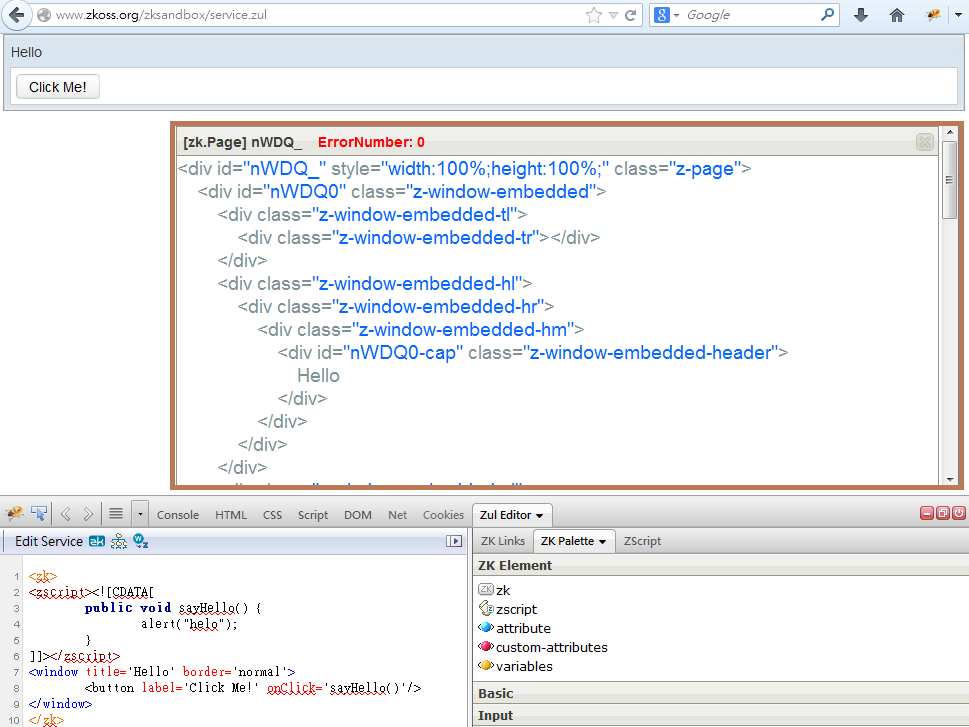 Output Widget tree
Click Output Widget Tree button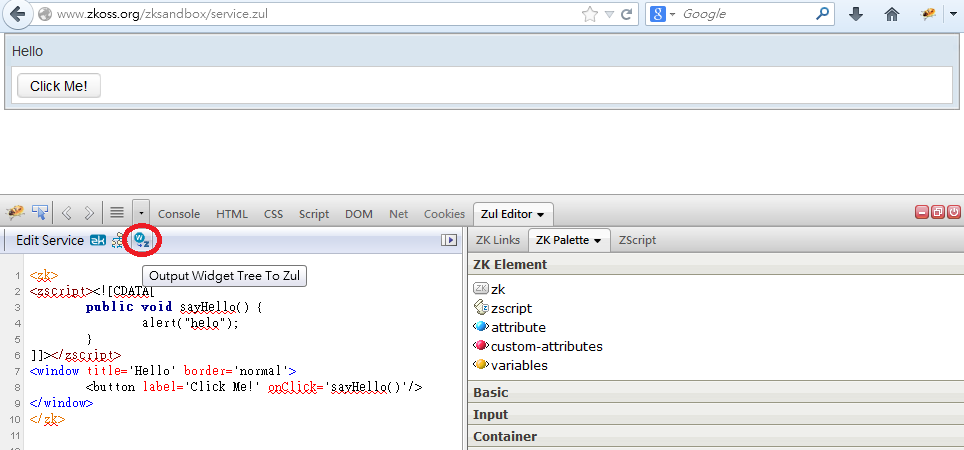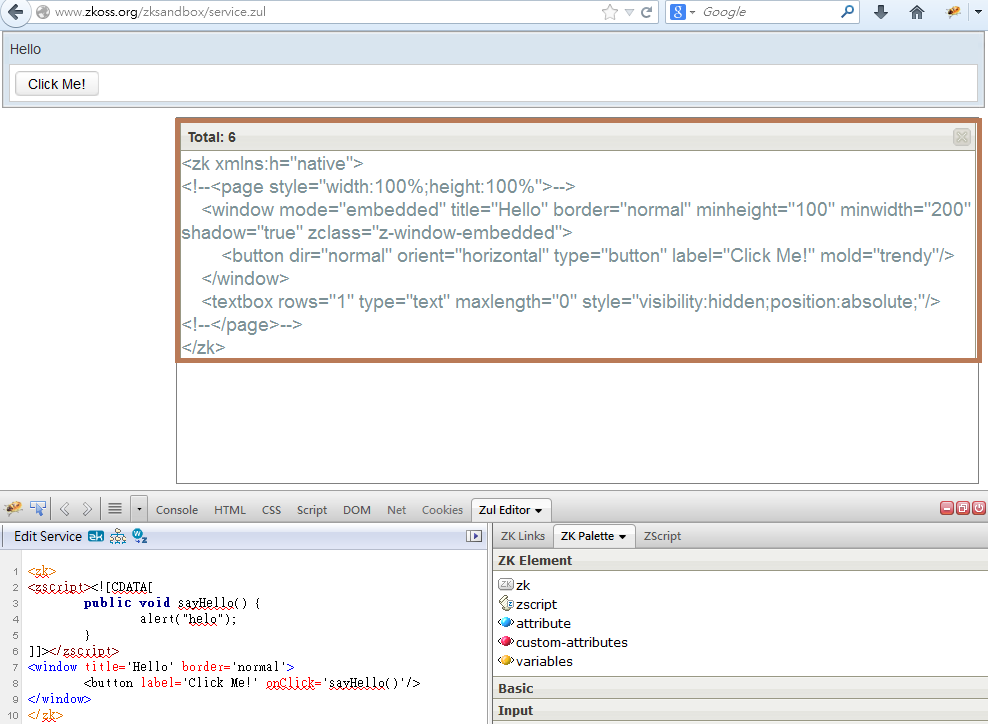 Export ZUL File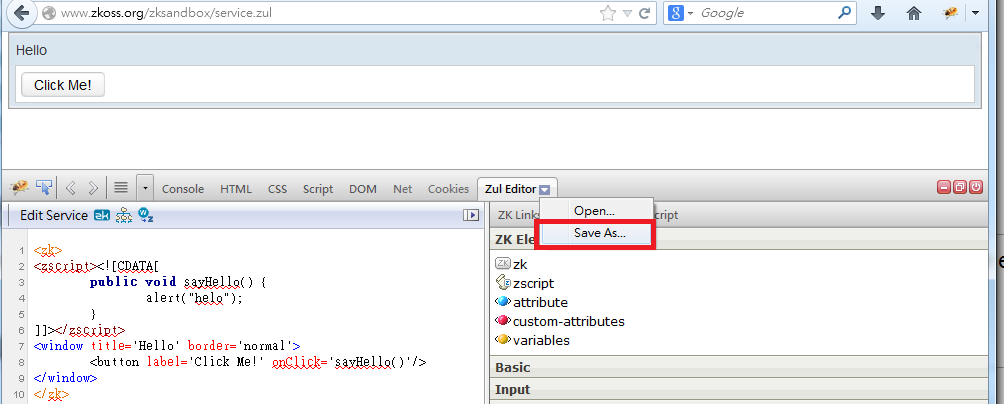 Import ZUL File
Click Open button then select ZUL file to import to ZK Jet

ZK Palette
Focus on editor then click the button


ZK Service URL
. Click Edit Service button
. Input Service URL
. Click Save

Downloads
Latest
Version 1.4.0 — Oct 17, 2013

Works with: Firefox: 23 - 24 and ZK 6.5.X
Archive
New Features

Upgrade for Firefox 5.
Add ZK website links.
Version 1.3.0 — April 1, 2011

Works with: Firefox: 4.0b12 - 4.0.*
New Features

Added ZK 5 widget HTML validation
Added extracting ZK 5 widget tree to a ZUL file (i.e., snapshot the browser into a ZUL file)
Version 1.1.0 — February 27, 2010

Works with: Firefox: 3.5 – 3.6.*
New Features

Added syntax highlighting
Added line numbering
Changed License from BSD to Apache
Version 0.8 — December 26, 2009

Works with: Google Chrome: 4
New Features

Complete sandbox environment