New Features of ZK Spreadsheet 3.0.0 RC
From Documentation
Version
ZK Spreadsheet 3.0.0 RC
Overview
ZK Spreadsheet is an AJAX component that delivers Excel-like experience to your browser. Version 3.0.0 RC contains several new features and many bug fixes.
New Features
Simpler API
We have polished up those APIs under org.zkoss.zss.api and org.zkoss.zss.api.model to help users work with Spreadsheet better. For example, SheetOperationUtil and CellOperationUtil to help you perform some common user actions like picture insertion or changing style in a simpler way. Numerous other model classes such as Book, Sheet, CellData, CellStyle, Color, Hyperlink, and Font will also help you extract information from cells more easily than ever.
Undo / Redo
The undo/redo of common cell operations are now supported, including editing text, changing style, copy, paste, and rows (columns) insertion and deletion. You can easily use them with hotkey Ctrl+z (undo) and Ctrl+y (redo).
Freeze Rows and Columns by Sheet
Now each sheet can have its own freeze settings, so different sheet may freeze at different parts/sections. Freeze settings are now stored in Spreadsheet's book model, too.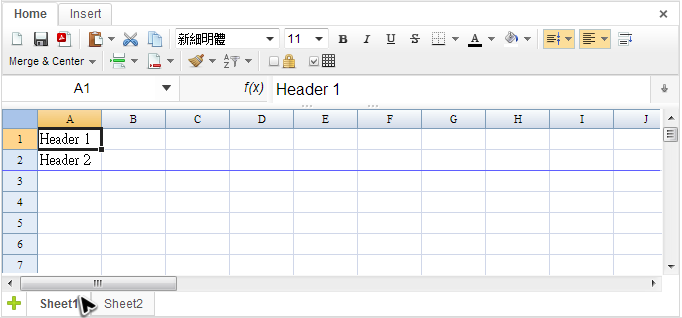 Freeze 2 rows in Sheet1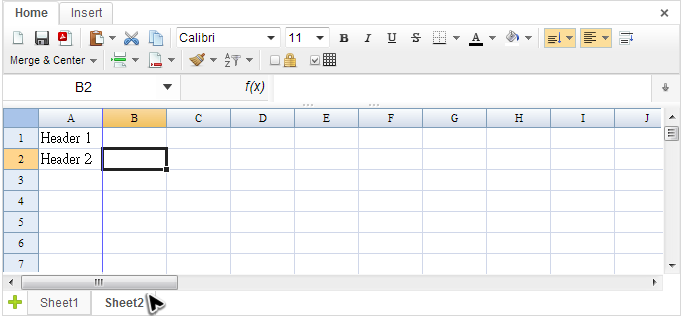 Freeze A column in Sheet2
Show User Names in Collaboration Edit
When we share a Spreadsheet's book model to enable collaboration edit, each user can see other users' current selection box which are painted with different colours. Besides, the user name of each Spreadsheet will also show up beside the selection box when any cell is focused.
The screenshot below is what the current user sees another user's (John) current selection (purple box).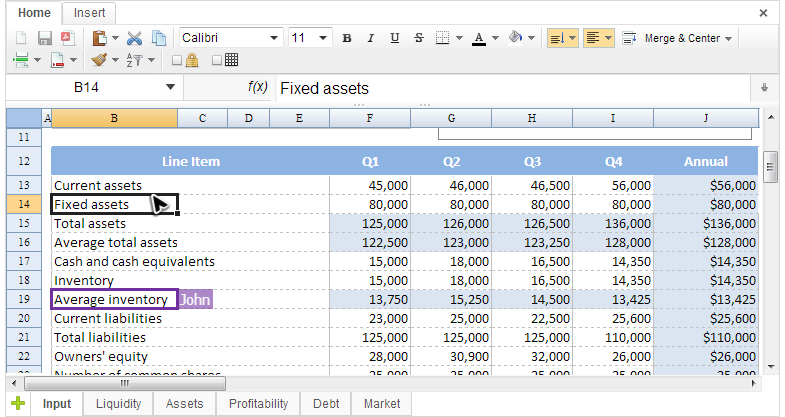 Comments