Tabbox
From Documentation
Tabbox
SwipeEvent Support
Tabbox support to switch the tab by user swipe on the edge of content with client attribute.
<tabbox

 

xmlns:ca=

"client/attribute"

 

ca:data-swipeable=

"true"

>


    

<!-- omitted -->




</tabbox>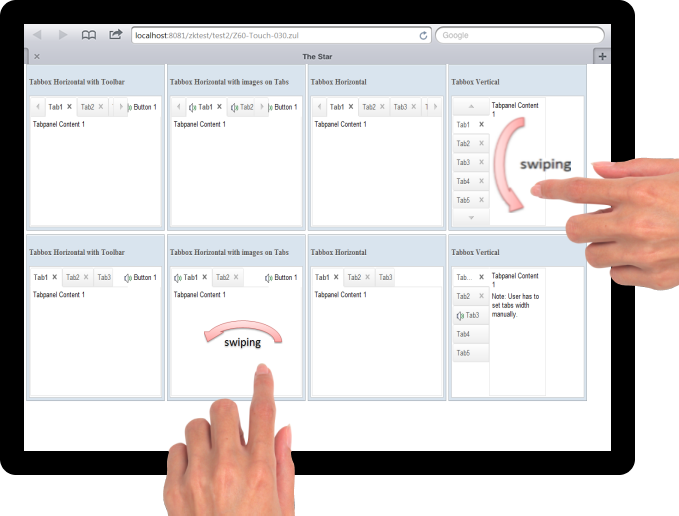 Friendly Scrolling Support
When user swipe on the content of Tabpanel, the friendly scrollbar will appear. To enable the friendly scrollbar, please specify the overflow style to auto.
For example,
<tabpanel

 

style=

"overflow:auto"

>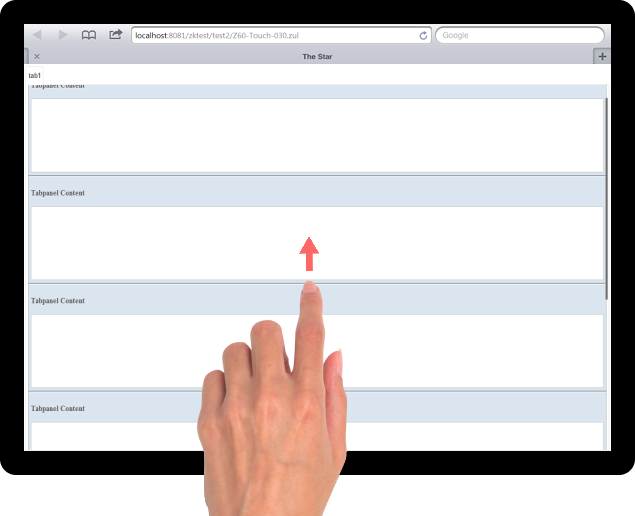 Version History