ZK Spreadsheet Server 1.0 Beta 8 Release Notes
A standalone online excel-like spreadsheet application service
Released on Nov. 22, 2017.
ZK Spreadsheet Server is a ready-to-use online Excel-like application service you can host on premises and share with others easily via an URL.
Inheriting ZK Spreadsheet EE component's features, ZSS server delivers rich functionalities within browsers including Excel & PDF compatibilities, formulas, Charts and more with the easiest installation involving zero programming and coding. An Ideal service for users who are looking for a quick and safe solution with the highest security and privacy. ZK Spreadsheet Server 1.0 Beta 8 is based on ZK Spreadsheet EE 3.9.2 and ZK 8 and later versions.
Feature Highlights
ZSS-1339 - potential session memory leak
ZSS-1338 - support text overflow with right alignment
ZSS-1345 - Slow performance when using XMLBean.getXxxList()
Check out Product Page for more details on ZK Spreadsheet Server
Sneak Peak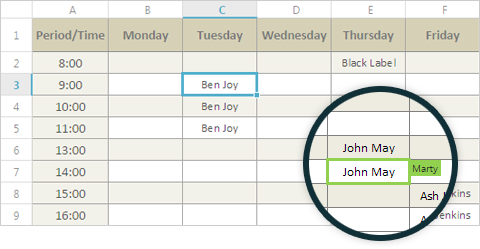 For more information and tutorial tips, please go to Quick Guide